The Fortune Family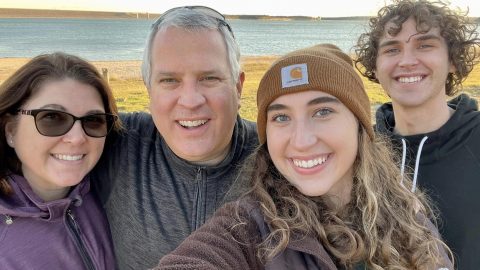 Pastor Mike Fortune was born in Hong Kong, while his parents served as missionaries, and grew up in Washington, DC. He has been happily married to his academy sweetheart, Jackie, for 25 years, and together they share two children currently attending Walla Walla University. Their Son, Josh, is a Senior studying Automotive Management and their daughter, Lydia, is a Sophomore studying Product Design. While they were little, someone asked them what their daddy did for a job. They replied, "he talks about Jesus on stage and shows people that God loves them like crazy!" Praise the Lord, that is still true.
     Pastor Mike is a graduate of Andrews University earning a BA in 1996 and a Masters in Divinity in 1999. He then went on to Pastor the Canton and Wooster Seventh-day Adventist Churches from 2000-2007, and then the Toledo First Seventh-day Adventist Church from 2007-2022. During his time at Toledo First he studied and completed the Clinical Pastoral Education (CPE) program and served as a contingent Hospital Chaplin.
     Throughout his ministry, Pastor Mike has lead his church and community to know Jesus by preaching expository and doctrinal sermons, mentorship, evangelistic efforts, creating non-profit orginizations committed to "making over" the living spaces and lives of families "one family at a time", and publishing Christ centered articles, to name a few.
     He also enjoys playing the guitar, serving the community, sports and lemon meringue pie. Let's keep Pastor Mike and Jackie in prayer as they are unpacking their boxes and settling into their new home as well as their children as they study. May they be a blessing to us and may we also be a blessing to them in the time we share together.